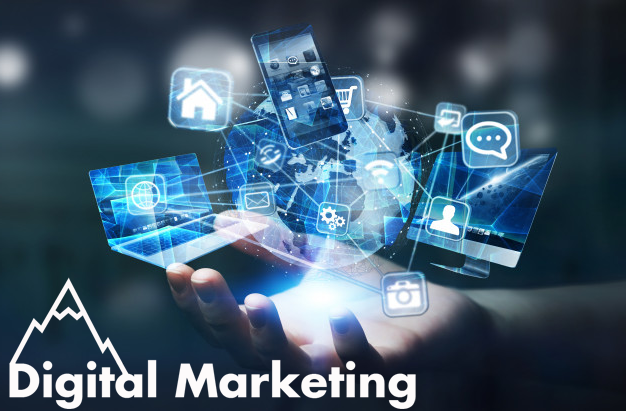 What is Digital Marketing?
Search Engine Optimization
Content Marketing
Email Marketing
Social Media Marketing
Affiliate Marketing
Pay-Per-Click Advertising
A Brand is what defines the identity of a company. Digital Marketing is a vital component of any marketing campaign and SnowCap Media provides professional services to assist with the development & execution of a digital marketing strategy through Digital Media. Digital media can help brands reach more people and spread the word about companies in the right channels. Creating content, strengthening a brand, and generating engagement are the main goals of digital marketing. To achieve this a brand needs to be everywhere and knowing the types of digital media is important. 3 types of digital media are Earned Media, Owned Media and Paid Media. Each one of them represents different brand popularization, advertising, and opportunities to interact with the target audience.
Earned Media is all the media a company gets through what we call "word of mouth" but in the online environment. This includes Search Engine Optimization, active participation on Social Media, stimulation of interaction on Social Media and Content Marketing. Earned Media can be the most important since it's more organic. When web users talk about a company, there's a spontaneous activity, without being a bigger movement to make it happen.
Owned Media is that which the company owns permanently. It's the channels that the brand keeps and, through them, generates direct content about its products and services. This includes websites, blogs, YouTube channels, social media pages, and what else the company controls with its name.
Paid Media is the most popular. It's simply all media in which you pay to have distributed. Every direct investment that the brand makes enters this category, and the direction is for disclosure channels. The goal behind paid media is to reach more audiences, making a high number of people know about your brand. To accomplish that, you invest in media with the potential to bring more awareness to the company, its campaigns, and its products/services. Examples include Social Media Sponsored Ads, Google Adwords and Ads in Portals of Related Segments.
SnowCap Media will work with your brand to achieve the goals of your marketing campaign through content creation in all 3 forms of digital media with Web Design, Video Production and Digital Marketing Strategies.